Ben Pateman's profile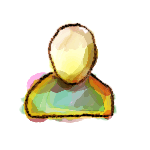 Name: Ben Pateman
Organisation: Kildare Youth Services (Garda Diversion Project)
Website: http://www.redbubble.com
Member since:2009-01-05
Last online:2009-02-17
Background
Studied Fine Art at university, worked as a professional artist for two years where I have illustrated a childrens book and undertaken commisions. I have since been facilitating arts groups with both children and young people.
Professional Organisation
Kildare Youth Services
(Garda Diversion Project)
.
Professional Statement
My aim is to introduce art to young people and to inspire them to become practicing artists. You do not need to have an achademic background to be a successful artist and everyone is capable of producing art.