Artists Interviews
Each month we feature an in-depth exploration into a current project in order to share learning and provide insight into approaches to practice.
April 2015: Katy Fitzpatrick
Introduction
Katy Fitzpatrick discusses Rhona Byrne's participatory art installation, Bolthole, which Katy has curated for events at Tate Britain, IMMA, and Big House Festival at Castletown House. The artwork encourages participants to explore the space and environment around them and to create quiet spaces that they can hide away in, observe from, move in and out of, and share with others. Bolthole is currently being developed into a publication/DIY Kit for families. READ the article here...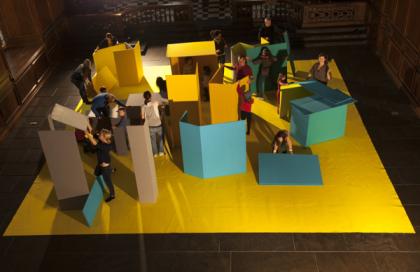 Related articles by the guest author