Bettine Hermanson's profile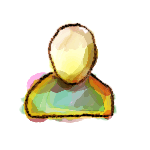 Name: Bettine Hermanson
Member since:2009-01-07
Last online:2009-01-07
Background
My professional background is in Sociology and Child Protection Law and Prevention.
I have been involved in arts eduction, both in and through, for the last 10 years in Minnesota, USA.
Professional Statement
My main interest is in coaching teams of collaborators to plan in depth arts education lessons/residencies for children of all ages. To reach this goal, I intentionally use planning and reflective tools from the Artful Teaching and Learning Handbook: Student achievement through the arts.