Maree Hensey's profile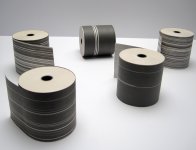 Name: maree hensey
Organisation:
visual artists ireland
Website: http://mareehensey.com
Member since:03-04-2012
Last online:2012-10-24
Professional Organisation
Professional Statement
At the heart of my artistic practise is the engagement and participation of community. Allowing the individual the chance to discover their potential to be creative and helping to unearth this gift is a powerful motivator. I am particularly interested in collaborative work. Linkages forged through collective creativity can be particularly strong, as collective work requires us to recognise the ideas and contributions of others. As a primary source of information and guidance, I rely on evolving relationships over time, developing subtle collaborations to arrive at work that not only tells a story but also characterizes the community that recounts that story. As in my personal working practices I continually expand the premise from which I work and re-assess my processes and methods. Regardless of age, we constantly move forward, and the arts can facilitate us to engage with contemporary issues and explore new opportunities.