Catherine Fanning 's profile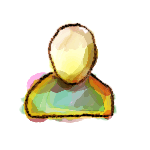 Name: Catherine Fanning
Organisation: • Sligo Arts Service Arts-in-Health Artist Panel • Sligo Arts in Health Network 'Artists Wednesday'
Region: Sligo
Website: http://www.primarycolourssligo.ie
Member since:09-30-2012
Background
Catherine Fanning, Visual Artist – Arts Development Worker

I studied at the Institute of Technology Sligo where she received a First Class Honours in Fine Art.
For the past ten years I have worked in community arts settings and have allowed the influence from this area to invoke my own creative practice.



Professional Organisation
• Sligo Arts Service Arts-in-Health Artist Panel
• Sligo Arts in Health Network 'Artists Wednesday'

.
Professional Statement
I work on a consultant bases as Arts & Health Development Worker for Sligo Arts Service, Sligo County Council. My role as Development Worker covers the areas of workshop facilitation, programme development, programme instigation, budgeting and evaluation. At present I co-ordinated a range of programmes including: Art Intergenerational Projects; Arts and Health' Active Age Arts Education; Community Creative Programmes; Bealtaine Festival Sligo Events Programmer; and the Primary Colours Arts Education in Schools Programme.


Media and techniques
Primary medium: Painting
Secondary medium: Printmaking
Creative Context
Primary context: Community
Secondary context: Health