Lucy Smith's profile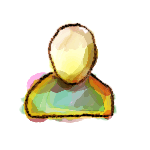 Name: Lucy Smith
Organisation: IACAT Irish Association of Creative Arts Therapies
Website: http://www.speakout.ie
Member since:2010-07-21
Last online:2010-07-21
Professional Organisation
IACAT Irish Association of Creative Arts Therapies
.
Professional Statement
I work with children and young people in community settings and in psychiatric settings. Dramatherapy is a gentle, playful approach to work with children and young people who are experiencing stress, anxiety or who have suffered trauma. Working with puppets, storymaking, myths and fairytales can help children engage with difficult issues in a non-threatening manner and so enable transformation and healing to occur. Drama allows children and young people to take on roles that otherwise may be unfamiliar and to explore new potentials for themselves for the future.

I also offer Playback Theatre, a form of personal storytelling theatre where the audience tell stories that a group of actors then bring immediately to life on stage. This is available for schools to work with issues such as bullying, friendships, conflict resolution. This is also available for children and young people in a variety of community and psychiatric settings. Longer courses in PLayback Theatre are available for children and young people so they can become trained in the acting and improvisation skills required to become their own Playback Acting group!