SADIE CRAMER's profile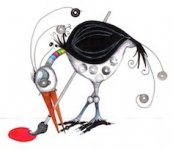 Name: SADIE CRAMER
Organisation:
Free lance
Region: Galway
Website: http://sadiecramer.com
Member since:06-12-2013
Last online:2013-09-01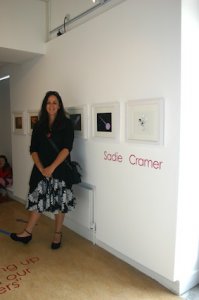 Background
BA (hons) Sculpture - University of Ulster
Sadie has over seventeen years experience working specifically with children as a free lance arts facilitator in schools (Artist in residence with Kilcoona National School for over 13 years - they were the recipient of Baboró's inaugural 'Above and Beyond' award in 2011 in recognition of the work she's facilitated over the years. The school (160 pupils) were invited to create works to exhibit at The Town hall theatre, Eyre Square shopping centre, Black box, Nun's Island and Druid theatres, as well as the city library during the festival that year in Galway, forming an art trail all over the city. Sadie also had an exhibition of her own during the festival.
Sadie's also facilitated numerous community arts projects and is currently working on a public art project with the local 'men's shed' in Headford.
For the past year she's collaborated as illustrator with author Juliette Saumande and since the publication of Chop Chop Madcap (junior fiction), Sadie and Juliette have delivered workshops to schools, libraries, bookshops and cultural centres throughout Ireland and Paris.
Sadie also has a background in film and t.v.
Professional Organisation
Professional Statement
By means of drawing, painting, sculpture and installation, I create rhythmic forms, which are by turns, playful, colourful and humorous. Excited by the prospect of creating a new character or something which didn't previously exist and giving it life force of it's own, compels me. Deeply connected to children, much of my work is both with them and for them. Channeling a child's raw and honest energy is central to the process. I love their spontaneity, freedom and sense of composition and by constant involvement, adopt this approach in my own work. As a facilitator I seek to to draw out the creative spirit in everyone, be it children, families or the wider community. Listening is key to the entire process. Allowing a sense of fluidity to occur during projects and not having rigid views of the outcomes helps to ignite truthful responses to project titles. The element of serendipity must be encouraged to surface and be explored, affording greater ownership to the participants. Whilst I give direction, encouragement and advice, I always urge people to do for them selves as much as possible and encourage original thought always. Clear communication needs to be present throughout the process. Whether we are selecting materials, making individual or group decisions, dialogue is paramount. My endeavor is that when clarity is established during the process, whether facilitating a group project or in relation to my own work, most effective communication with the viewer/audience is achieved.
Media and techniques
Primary medium: Mixed Media
Secondary medium: Drawing
Creative Context
Primary context: Education
Secondary context: Community