FionaKelleher's profile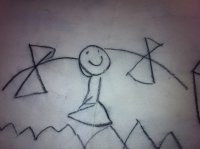 Name: Fiona Kelleher Kelleher
Organisation:
IMRO RAAP UCC GRADUATES
Region: Cork
Website: www.fionakelleher.com
Member since:06-13-2013
Background
I am a singer, musician, early years artist, composer and educator. I work on solo projects and as a collaborator on education projects and performance and recording projects. I have received awards from the Arts Council, Music Network, Cork City Council and Cork County Council for various projects.
Professional Organisation
IMRO RAAP UCC GRADUATES
.
Media and techniques
Primary medium: Music
Secondary medium: Theatre