Scoodoos's profile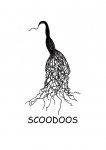 Name: Ciaran & Hanna Burke
Organisation:
Royal Horticultural Society Approved Centre
Region: Mayo
Website: http://www.scoodoos.com
Member since:10-14-2013
Background
Ciaran -Qualified horticulturist, National Botanic Gardens, Dublin. Runs the Garden School an approved centre for Royal Horticultural Society Qualifications. Hanna- Steiner/Waldorf class teacher and art teacher from Finland. Founders of Scoodoos- Providing workshops and educational trails for schools demonstrating Scoodoo Sculpture and twig art
Professional Organisation
Royal Horticultural Society Approved Centre
.
Professional Statement
Scoodoos aim to raise awareness of the beauty of trees and nature, to highlight environmental issues through sculpture and twig art workshops and the design and installation of Scoodoo Sculpture tree Trails.
Media and techniques
Primary medium: Sculpture
Secondary medium: Natural World
Creative Context
Primary context: Education
Secondary context: Gallery/Venue