Mark Maguire's profile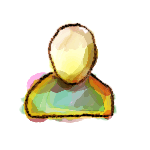 Name: Mark Maguire
Organisation:
IMMA
Website: http://www.imma.ie
Member since:2008-09-10
Last online:2008-09-10
Background
Irish Museum of Modern Art - Assistant Curator: Schools & Family, Engagement & Learning (2014 - present), DECIPHER EU FP7 funded project researcher (Jan 2011 - Dec 2013), Curator: Education & Community Programmes, (Sep 2006 - Jul 2007), (Apr 2008 - Nov 2008), Assistant Curator: Children`s Programmes, (2001 - 2008)
Professional Organisation
Professional Statement
Education & Community programmes at IMMA provide opportunities for individuals and groups to have first-hand experiences of contemporary art practice. IMMA aims to develop new audiences and enhance the public`s understanding of the artistic processes that produce contemporary art. To achieve this, IMMA utilises the skills and experience of a panel of free-lance artists and professional gallery Mediators to engage the public in a broad range of established programmes and research projects.