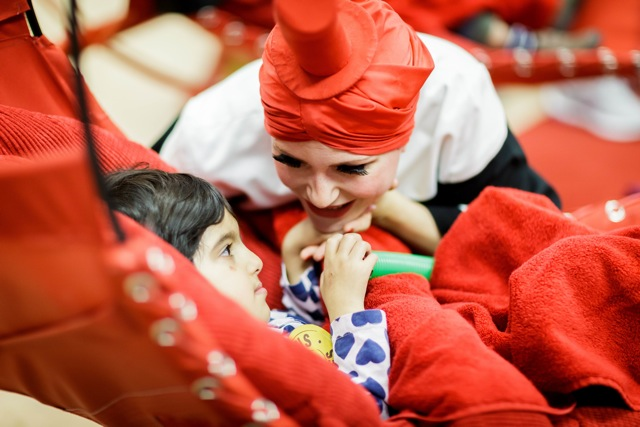 Helium Arts presents a practical, hands-on, introduction to the aims and the methods of this internationally acclaimed company by the artistic director, Tim Webb.
Date: Thursday 8th October 2015
Time: 10.30am - 4.30pm
Venue: The LAB, Dublin
Cost: €25
This workshop will use relaxing and amusing theatre games with some video examples to show how Oily Cart goes about creating its productions for young people defined as having profound and multiple learning disabilities or an autistic spectrum condition.
We'll be looking at the multi-sensory quality of the work: why and how the company can't rely on seeing and hearing and how the senses are dominant in so much of their theatre.
We'll be exploring the interactive style of performance essential to Oily Cart's theatre for young people with complex disabilities, making them, their families and teachers key contributors to any performance.
We'll see how Oily Cart has challenged notion of location in performance (they've worked in hydro-pools, on trampolines and with audiences suspended in the air, for example) and of duration (i.e. embedding characters in situations for 1 or 2 weeks).
And we'll be looking at how Oily Cart methods might be used in theatre for other, often excluded, audiences.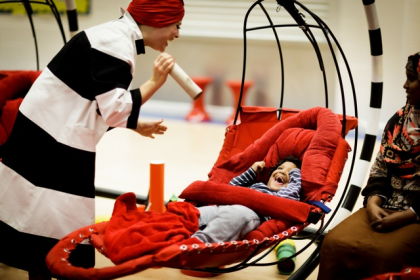 Tim Webb is one of the founders and the artistic director of London-based Oily Cart which has been creating theatre for audiences with complex disabilities since 1988. He has acted as mentor for this kind of performance to Replay in Belfast, Chicago Children's Theatre and Lincoln Centre in New York. http://www.oilycart.org.uk/
Workshop is limited to 20 participants and is suitable for all theatre making practitioners (including designers/directors etc) and performers (musicians/dancers/actors etc) interested in developing a practice in this area.
To book please go to: http://bit.ly/Oilycartworkshoptickets
The workshop is supported through funding by the Arts Council.