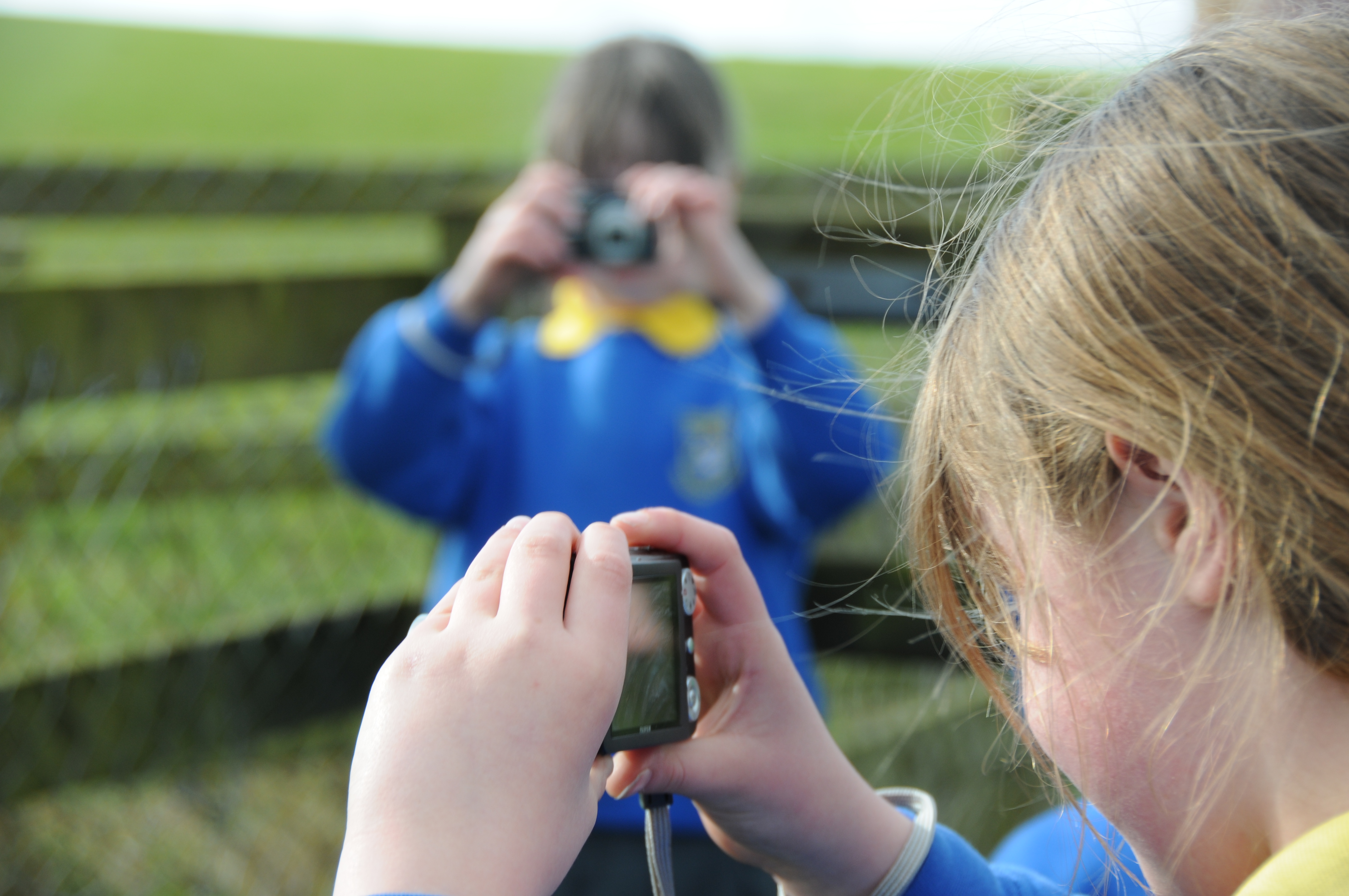 Kids' Own and the F.E. McWilliam Gallery & Studio present:
Creativity in Primary Education
How can we impact on children's learning experiences through the arts?
A symposium at F.E. McWilliam Gallery & Studio
Thursday 19th March, 1-5pm
Kids' Own and F.E. Mc William Gallery & Studio, Banbridge, host this special event for artists, teachers, practitioners and sector professionals with an interest in current arts in education practice. Through this symposium, we invite delegates to engage with the Virtually There touring exhibition and to question how we create the space for children's creative thinking in our schools. The day will include presentations and a panel discussion with representatives from the arts and education sectors.
Symposium Chair: Jasper McKinney MBE, Assistant Director of Student Services and Marketing, Southern Regional College
Panel of speakers:
Peter Geoghegan – Education and Training Inspectorate Northern Ireland
Katie Sweeney – National Director for the Integration of the Arts in Education, Department of Education and Skills, Ireland
Fionnuala Walsh – Head of Community/ Participatory Arts, Arts Council of Northern Ireland
Andrew Livingstone – Artist on the Virtually There project, with Strandtown Primary School, Belfast
Vanessa Patton – Teacher on the Virtually There project, Strandtown Primary School, Belfast
Agenda:
1.00: Welcome & Introductions
1.15: Tour of the Virtually There exhibition
1.45: Presentations from artists & teachers, followed by Q & A
2.45: Tea/ Coffee
3.00: Panel session chaired by Jasper McKinney
3.30: Group discussions chaired by panel speakers
4.15: Feedback from small group sessions and wrap up.
5.00: Close
Places are limited, so booking is essential: info@femcwilliam.com or phone +44 28 4062 3322 or at the following link: https://www.eventbrite.ie/e/symposium-creativity-in-primary-education-how-can-we-impact-on-childrens-learning-experiences-tickets-15516061959
The Virtually There project has been made possible with ongoing funding over the past 7 years from the Arts Council of Northern Ireland, through its Lottery Grant Programme. In 2014-15, through a North-South Touring & Dissemination of Work Award from the Arts Council of Ireland and the Arts Council of Northern Ireland, a selection of work from the project has been drawn together for this touring exhibition and event programme.
The artwork in the Virtually There exhibition was created by artists, children and teachers through online residencies. The work demonstrates the use of virtual technology to connect studio and classroom in a 'third space' where exciting collaborative arts practice can evolve.