Alison Glennie's profile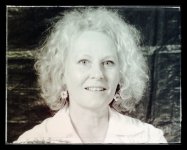 Background
I received my training at Arts Educational School in London but my experience of working in the industry as a child actor has enhanced my empathy for the young people that I work with today. I continue to work as a professional actor while facilitating drama workshops for all age groups in a multitude of settings.
Professional Organisation
British Actors Equity
Cork ETB
Cope Foundation
West Cork Art Centre
Clonakilty Community Arts Centre
.
Professional Statement
Exploring creativity is crucial to self-development and realising individual potential. I have a particular interest in neurodiversity and am currently using digital technology as a successful advocacy tool.
Media and techniques
Primary medium: Drama
Secondary medium: Film
Creative Context
Primary context: Education
Secondary context: Youth