Alison Glennie's profile
Point of Departure: a Lament

Location: Reen Farm Sculpture Garden - Co. Cork

Duration: 2017-07-03 to 2017-08-03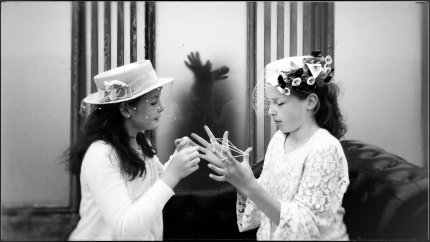 Project Outline
Point of Departure: a Lament was a site-specific, immersive, promenade performance art piece, devised for Reen Farm Sculpture Garden in West Cork, at the invitation of internationally acclaimed artist John Kelly. It was a response to the spectacular coastal site and Kelly's installations and landworks, which make connections to An Gorta Mor (The Great Hunger). It was developed as an intergenerational performative project, to reflect the different backgrounds of the former inhabitants of that ravaged land. The project provided several participants from my drama workshops the experience of working alongside performers on a professional production. Their feedback was positive and has encouraged them to further explore the medium of drama. (A parent acted as chaperone.) 'Point of Departure' was shown as part of the Skibbereen arts Festival 2017.
Project Details
Location: Reen Farm Sculpture Garden
From date: 2017-07-03
To date: 2017-08-03
Length: 3 days
Participants per session: 2
Participants in total: 4
Contact hours: 6
Age range of participants:
8-11
County(ies):
Cork
Related Organisation(s):
Skibbereen Arts Festival, Uillinn: West Cork Arts Centre
Funding Bodies:
self-funded
Related Artists:
Fintan McKahey
Other Related Artists:
Kate Bean, Jessie Kennedy, Rob McKahey
Project Posts
A short film was made to document the performance art project Point of...