Alison Glennie's profile
Drama Club at Uillinn

Location: Multiple locations in and around Uillinn: West Cork Arts Centre and Skibbereen town - Co. Cork

Duration: 2016-02-15 to 2016-05-08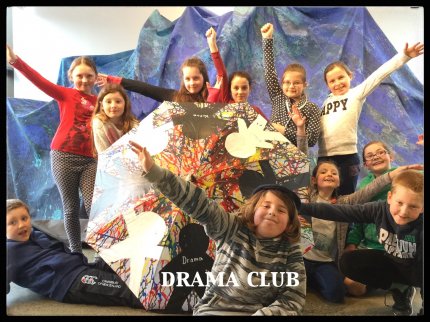 Project Outline
As an artist my focus is on process over performance. However, in recognition of the public desire to view end product and to explore a different medium, it was decided to make a short film documenting the activities enjoyed by the participants attending the weekly drama workshops at West Cork Arts Centre. It was a challenging project, working around the existing workshop times & with difficulties gathering quality audio; the sound designer edited a great deal in post production. The participants were introduced to the medium of film and gained from this experience. The children were delighted to invite their families to view a screening at the end of term. The film now appears on West Cork Arts Centre YouTube channel.
Project Details
Location: Multiple locations in and around Uillinn: West Cork Arts Centre and Skibbereen town
From date: 2016-02-15
To date: 2016-05-08
Length: 12 weeks
Participants per session: 15
Participants in total: 30
Contact hours: 20
Age range of participants:
8-11
County(ies):
Cork
Funding Bodies:
Arts Council Ireland, Cork County Arts, West Cork Arts Centre
Related Artists:
Fintan McKahey
Project Posts
For more films, refer to West Cork Arts Centre YouTube channel.

...

Brief: How music and light can effect the darkness

Fundraiser: Lisheen House...