Cara Byrne's profile
Storytime at Lismore Castle Arts

Created 2011-09-17 by Cara Byrne

Duration: 2011-09-17 to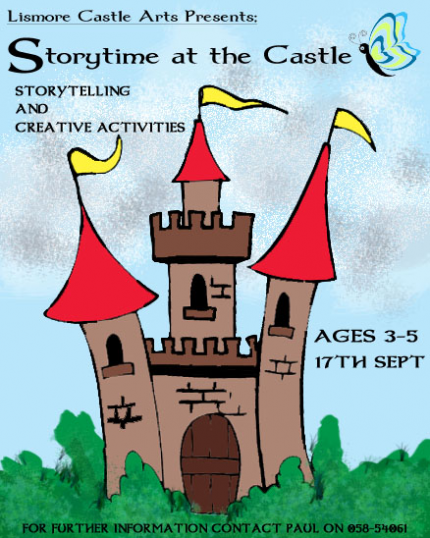 Project Outline
Due to the success of Lismore Castle Arts recent Storytelling morning we are proud to annouce a second event programmed for children between the ages of three to five years. The morning will begin with a reading of traditional fairy tales designed to bring the castle and its surroundings to life. This will be followed by creative activies in which children will make their own fairy tale inspired work of art.
Due to high demand and limited availability we advise early booking to avoid disappointment.

Project Details
From date: 2011-09-17
Length: 1 day
Age range of participants:
3-5
County(ies):
Waterford
Related Organisation(s):
Lismore Castle Arts
Funding Bodies:
Lismore Castle Arts
Project Posts
Storytime at Lismore Castle arts was extremely sucessful, Thanks to all who came along!...