Projects
Puppetry workshops

Location: Sub-urban - Co. Wicklow

Duration: 2009-09-07 to 2009-12-31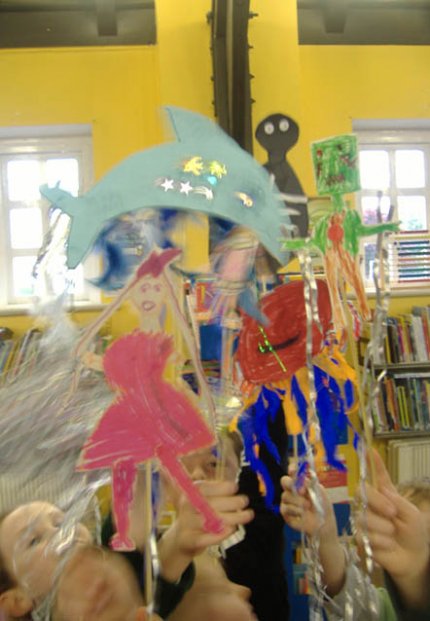 Project Outline
As part of an After Schools Club Programme I facilitate weekly puppetry workshops for a group of children aged 4 to 9.
The one hour workshops encorporate the making and manipulation of different types of puppets as well as storymaking-and telling, crafts and play . The workshops are designed to provide the tools and build the set up for ongoing puppetry-related activities which the children can build on an play with during the week.
Get Busy Kids After School Club is a child-centred multi-denominational after schools club located at the Greystones Educate Together National School . Activities include: Drama, art, football, yoga, eco-gardening, book club, pottery, basketball, Irish dancing, music, homework supervision, movie club .
Project Details
Location: Sub-urban
From date: 2009-09-07
To date: 2009-12-31
Length: ongoing
Participants in total: 7 to 11
Contact hours: 1 per week (ongoing)
Age range of participants:
8-11, 5-7, 3-5
County(ies):
Wicklow
Related Organisation(s):
Get Busy Kids Afterschool Club, Get Busy Kids Afterschool Club
Other Related Artists:
Sarah Kernaghan, Sarah Kernaghan
Project Posts