Practice.ie Team's profile
My Posts
`Engaging collaborative arts practice with children in hospital`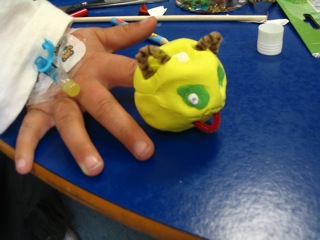 Description
A child in Sligo hospital takes part in the Puppet Portal Project with artist and Helium director Helene Hugel.
Helene will be delivering an online talk for Practice.ie this Tuesday (30th March), 2-3pm with freelance community artist Siobhan Clancy who also worked on the project.
For more information visit our talk series blog. Or to register for free, click here.