Artists Interviews
Each month we feature an in-depth exploration into a current project in order to share learning and provide insight into approaches to practice.
April 2015: Katy Fitzpatrick
Introduction
Art and Philosophy in the Classroom is an ongoing collaborative project developed by Guest Editor Katy Fitzpatrick with Dr. Aislinn O'Donnell (Lecturer, Philosophy of Education, Mary Immaculate College, University of Limerick). It is an interdisciplinary pedagogical approach to contemporary visual art, which combines philosophy with children and arts and gallery education practices. In the following article, Katy describes the unfolding of the project to date and what lies ahead. READ article here...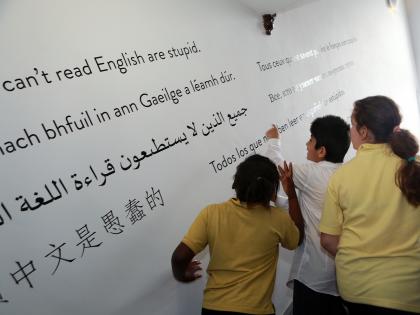 Related articles by the guest author