Artists Interviews
Each month we feature an in-depth exploration into a current project in order to share learning and provide insight into approaches to practice.
March 2015: Katy Fitzpatrick
Introduction
Priscila Fernandes, a Portuguese visual artist based in Rotterdam, recently completed an artist residency at the Irish Museum of Modern Art.
Guest Editor Katy Fitzpatrick met up with Priscila during her last week at IMMA to chat about her practice and in particular her most recent project ?Y el Arte? ('What About Art?'). This project, exploring aesthetic education in early twentieth-century Barcelona, manifested in an exhibition at Fundació Joan Miró, a publication and a number of events. LISTEN to the interview here...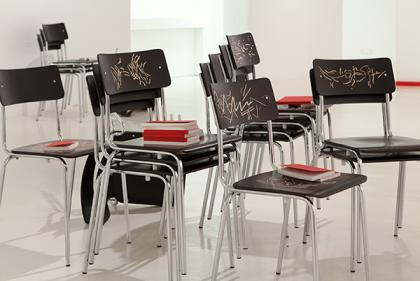 Related articles by the guest author