Artists Interviews
Each month we feature an in-depth exploration into a current project in order to share learning and provide insight into approaches to practice.
March 2015: Katy Fitzpatrick
Introduction
Guest Editor Katy Fitzpatrick met with Anne Bradley, a primary school teacher, to chat about their shared interest in contemporary art practice and children, and how Anne approaches and applies contemporary art and art school pedagogies in her everyday working life. READ the interview here...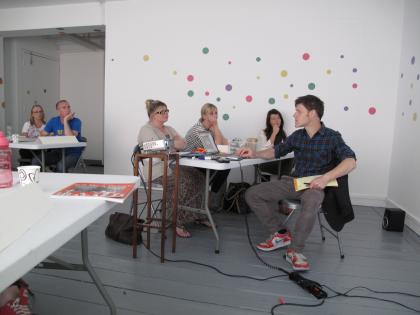 Related articles by the guest author