Projects
Better Space

Location: Town, Rural - Co. Wexford

Duration: 2011-09-22 to 2011-12-07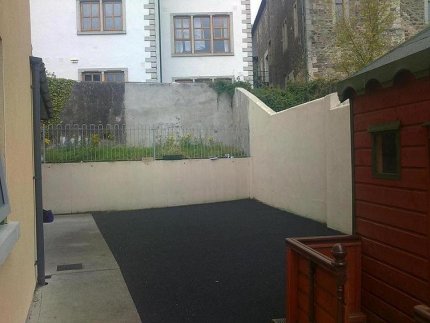 Project Outline
Creating a multisensory experience with children and staff in Gorey Youth Needs Little Daisies Community Childcare.
To provide access to the arts, creative use of materials and enhance the early years outdoor play area. Work with staff and children, aged 2½ to 5 years to create a beautiful and intriguing multi-sensory play area. To include a wall space and creating a garden among the tarmac and the walls.
Project Details
Location: Town, Rural
From date: 2011-09-22
To date: 2011-12-07
Length: 14 days over 3 months
Participants in total: 120
Contact hours: 22
Age range of participants:
Infants and parents 0-3, 3-5
County(ies):
Wexford
Related Organisation(s):
Gorey Youth Needs Group
Funding Bodies:
Wexford County Council, Gorey Youth Needs Group
Project Posts
The project design has included...

WATER - EARTH - FIRE/SUN - WIND The four...