Projects
Silver Tree

Location: West Cork Arts Centre - Co. Cork

Duration: 2013-07-29 to 2013-07-29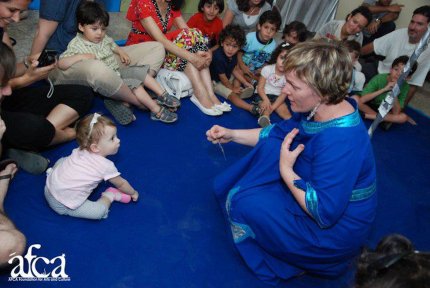 Project Outline
Silver Tree is an arts experience for the very young, performed by Cliodhna Noonan, designed by Margarida Smith and directed and choreographed by Giovanna Caire. An enchantingly gentle story about the fate fairy, Ursitoarea, (a Romanian legend), who visits and presents three gifts to the audience, the session (45 minutes) includes an art activity where participants design a little book about our future...
http://www.skibbereenartsfestival.com/acting-up
Performed at Skibbereen Arts Festival but also touring Ireland nationwide.
Project Details
Location: West Cork Arts Centre
From date: 2013-07-29
To date: 2013-07-29
Age range of participants:
Infants and parents 0-3
County(ies):
Cork
Related Organisation(s):
Skibbereen Arts Festival, West Cork Arts Centre
Project Posts
SILVER TREE: (directed by Giovanna Caire, Designed by Margarida Smith)This is a...