Ann Henderson's profile
My Posts
time, growth and potatoes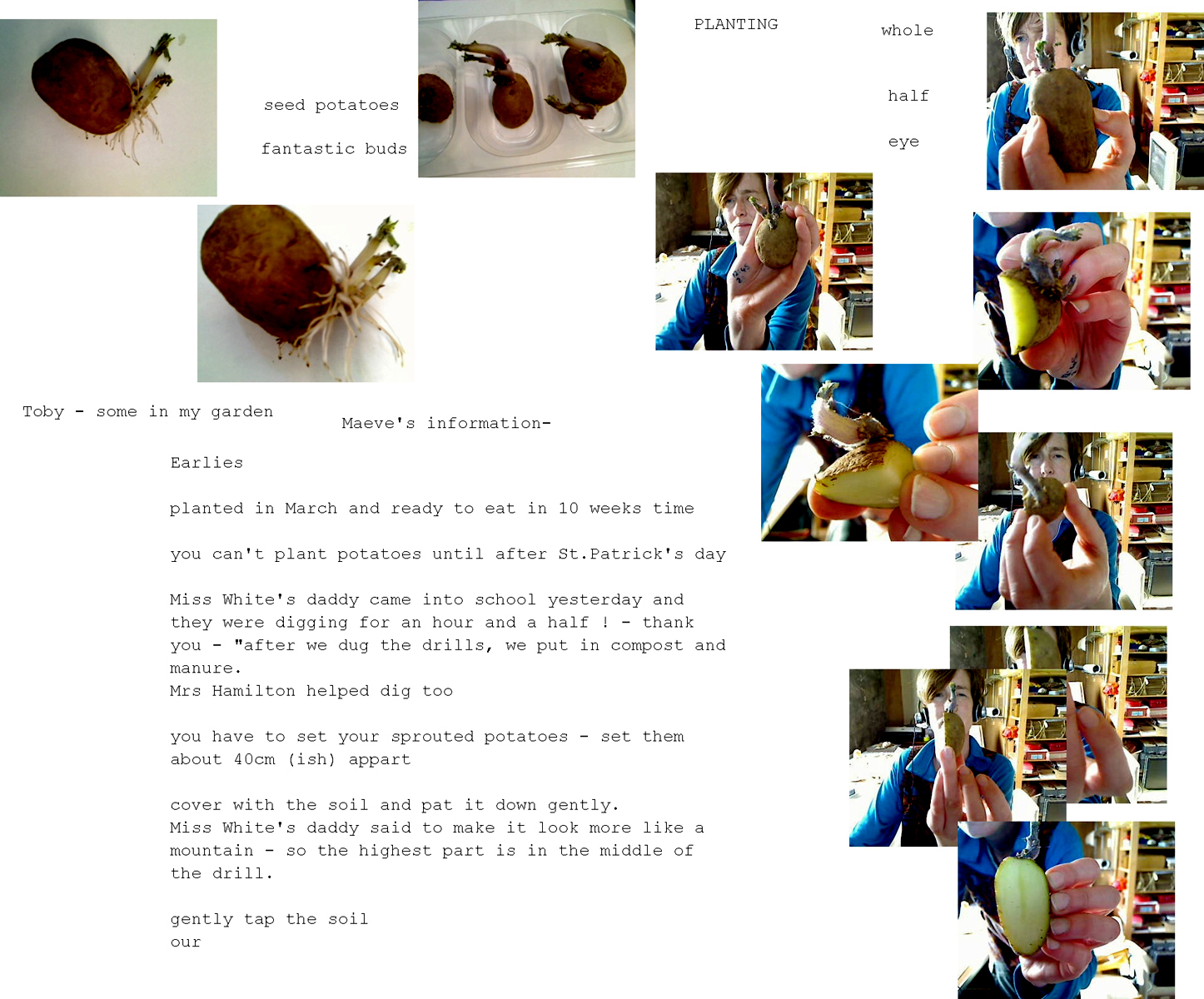 Description
The pupils and I are collecting information from our respective places, Co. Down and Rathlin, about growing potatoes from people we know who have grown their own at some stage.
It`ll be interesting to see if there are any local specifics.
The idea of planting our potatoes and experimenting with three different methods, planting:
a whole potato,
half a potato
and a small area around the eye,
came about through a conversation I had on the ferry with Bertie, on my way to the week 1 "real visit" at Ballydown. ( read more below )
I`d been saying I remembered my parents cutting the potato in half to economize and he informed me that on some of the other islands they had planted only the eyes of the tuber when food was in short supply.