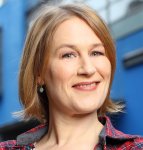 Michelle Read has been selected by The Practice Team to be the featured artist for Practice: Featured June 2012.
Michelle is a playwright, theatre-maker and dramaturge based in Dublin. She has worked on writing plays, theatre development and assisting others in writing and preparation of plays. In recent years she has begun working on community collaboration projects in an attempt to work meaningfully with groups outside of mainstream theatre.
Michelle was selected as the featured artist after her work and documentation on Practice.ie on the 60/40 Playmaking Project. The full project is documented here.
The 60/40 Playmaking Project took place in Autumn 2011 and Spring 2012. The project came about as a result of the theatre artist residency in the Civic Theatre, Tallaght, where Michelle arranged to be resident artist. Here she describes the initiation of the artist in residence programme:
" In 2011 I approached the director of the Civic, Bríd Dukes and asked if I could be their next Artist in Residency. I was looking for the financial support to write a new full-length play for adults and I also wanted to see if it was possible to collaborate with primary school children to make plays that children could also perform. Bríd thought this was great idea and got in touch with Georgina Byrne who runs the South County Dublin libraries. The three of us then hatched an application to the Arts Council, which was ultimately successful".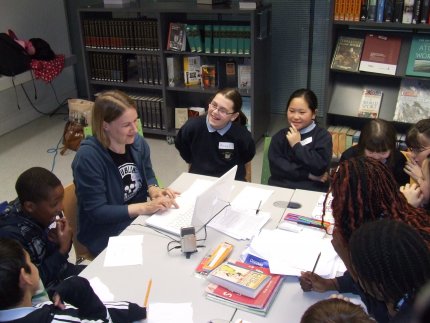 Michelle developed a programme where local children were invited to write a play based on a question, imitating Michelle's own writing technique.
In Michelle's statment to Practice.ie she states: " I then developed the programme over the summer thinking about how to work with children in lots of different ways. I wanted the programme to be fun, to be a collective, shared experience, to draw on my process, to engage with new and unusual children's narratives (which was certainly the case), and I also wanted to make a finished object - a script - that the children could own".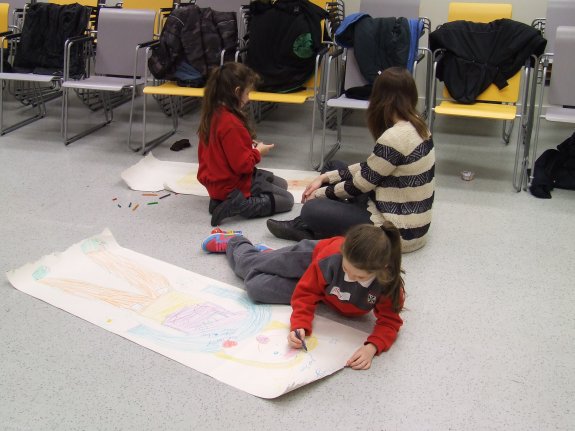 Michelle speaks about how this was a learning curve for her as well as for the children, and feedback was sought from the children to help the project's direction. Some of the feedback was documented in the blog posts on Practice.ie, and is available here.
The programme was funded by the Arts Council of Ireland's Artist In Residence fund, which Michelle notes requires an artist, an arts organisation and a local authority to be involved.
She has welcomed any questions about the residency, and she can be contacted through her Practice.ie profile here.
The photographs in this post are from the project blog by Michelle.